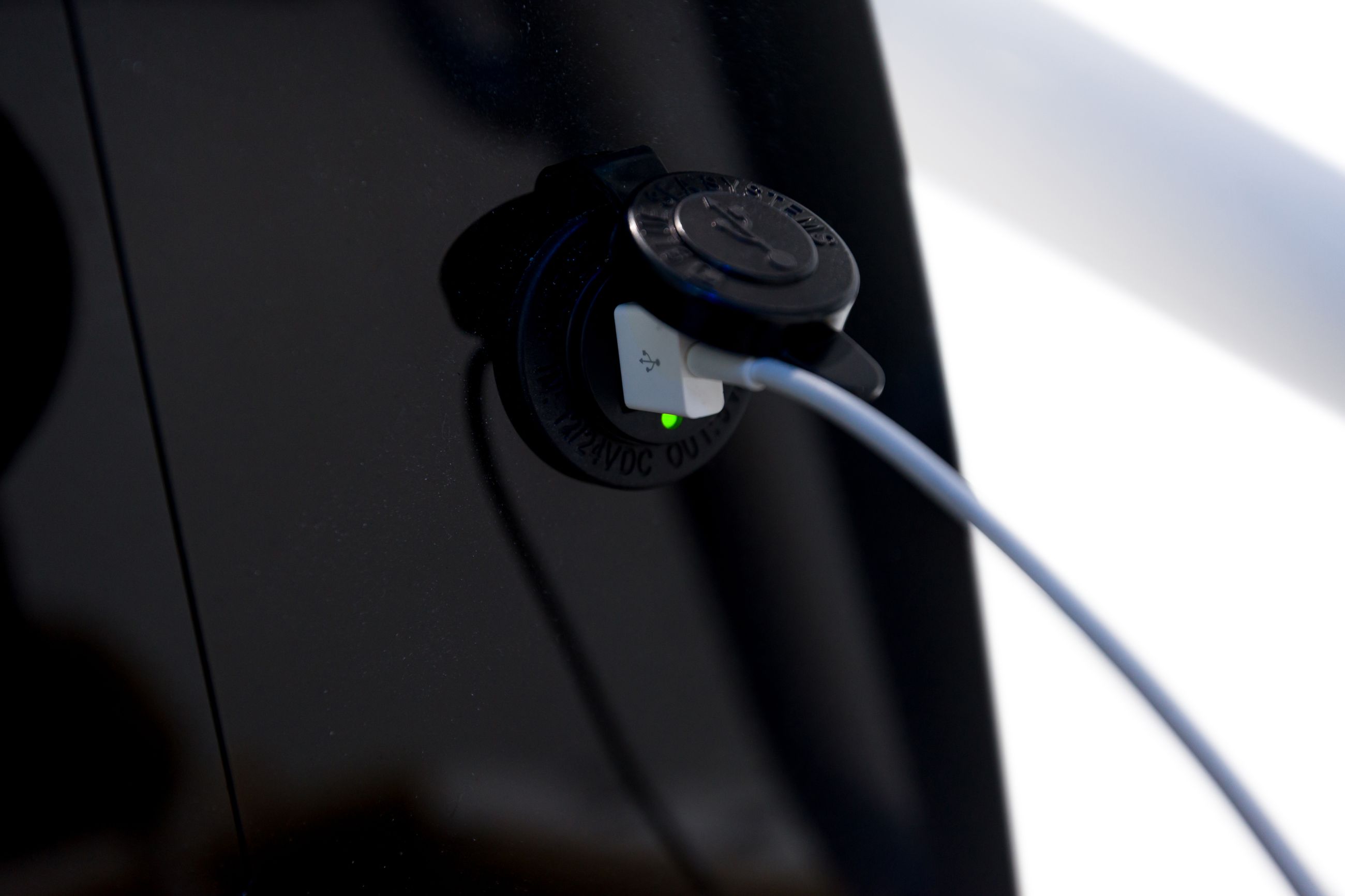 USB Plug In-Dash & 12V Receptacle
With the ever-growing demand to keep your devices charged, we include two USB plugs at the helm. The 2 included USB plugs are for charging and will keep your devices charged without interfacing with any other device. It also includes a 12 receptacle where you can plug in any cigarette-lighter style plug.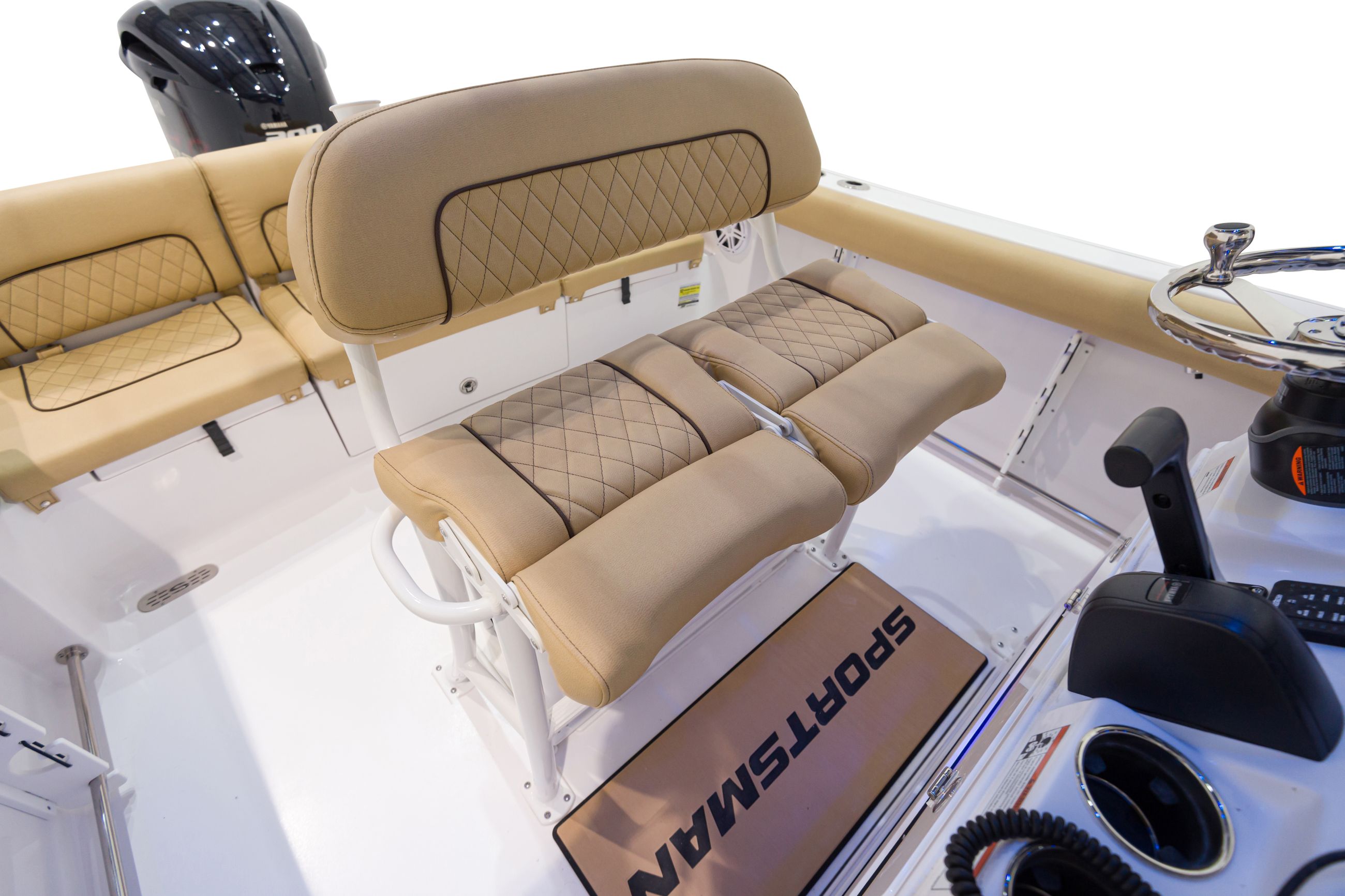 Deluxe Leaning Post w/ Flip-Up Bolsters
Comfort and function meet when it comes to this deluxe leaning post. It is designed to accommodate two adults comfortably and features individually adjustable bolsters allowing you to operate your Sportsman standing up or in a seating position. Additional features include rod holders and cooler storage space with a strap.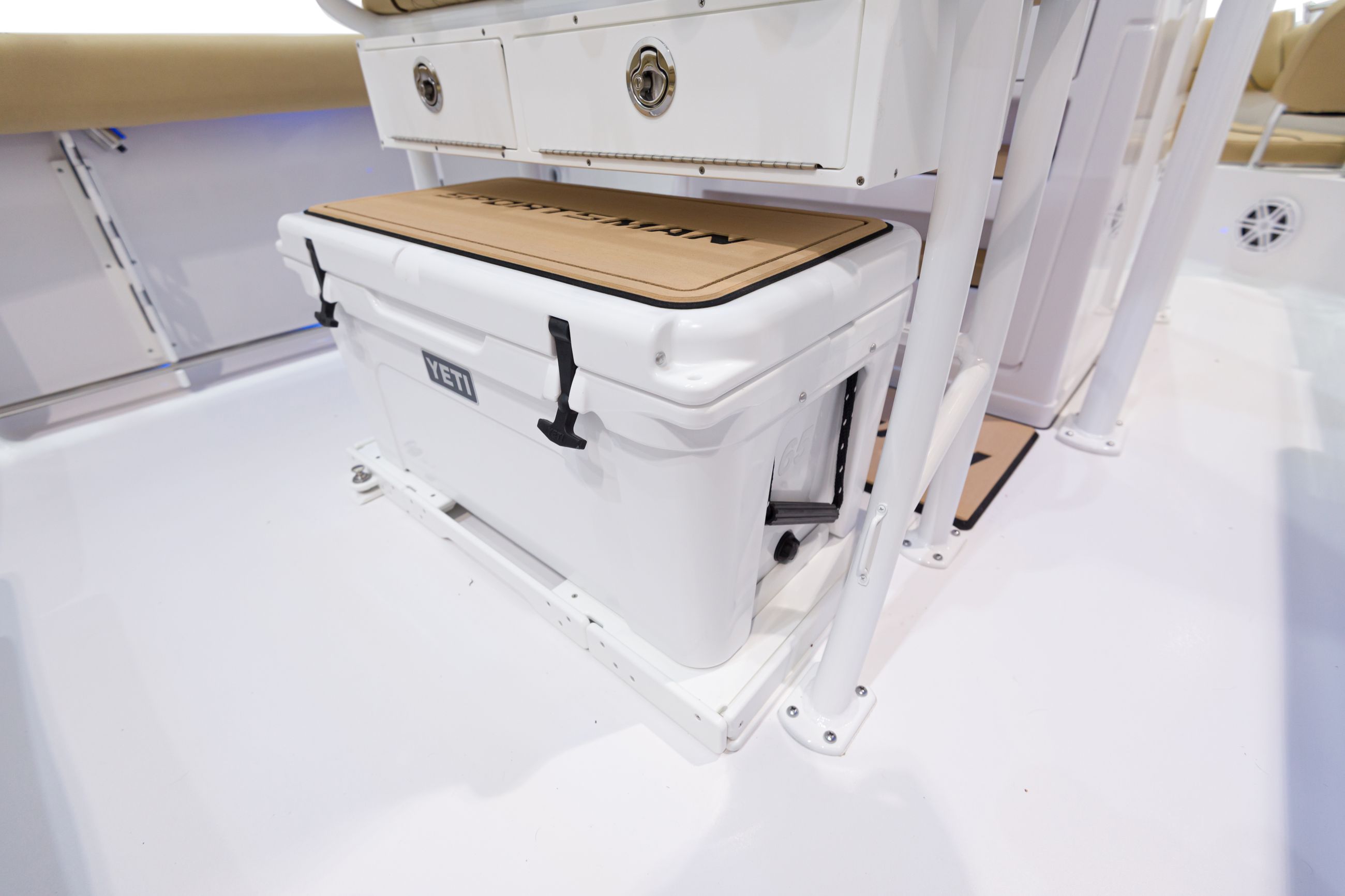 Under Leaning Post Space
The space under the leaning post allows you to fit a large cooler and strap it securely using the included velcro strap. For additional tackle storage, we offer the "Under Leaning Post Tackle Storage" option which adds additional plastic trays and a storage bin. The "Slide Out Cooler" includes a YETI® Tundra 65 Cooler.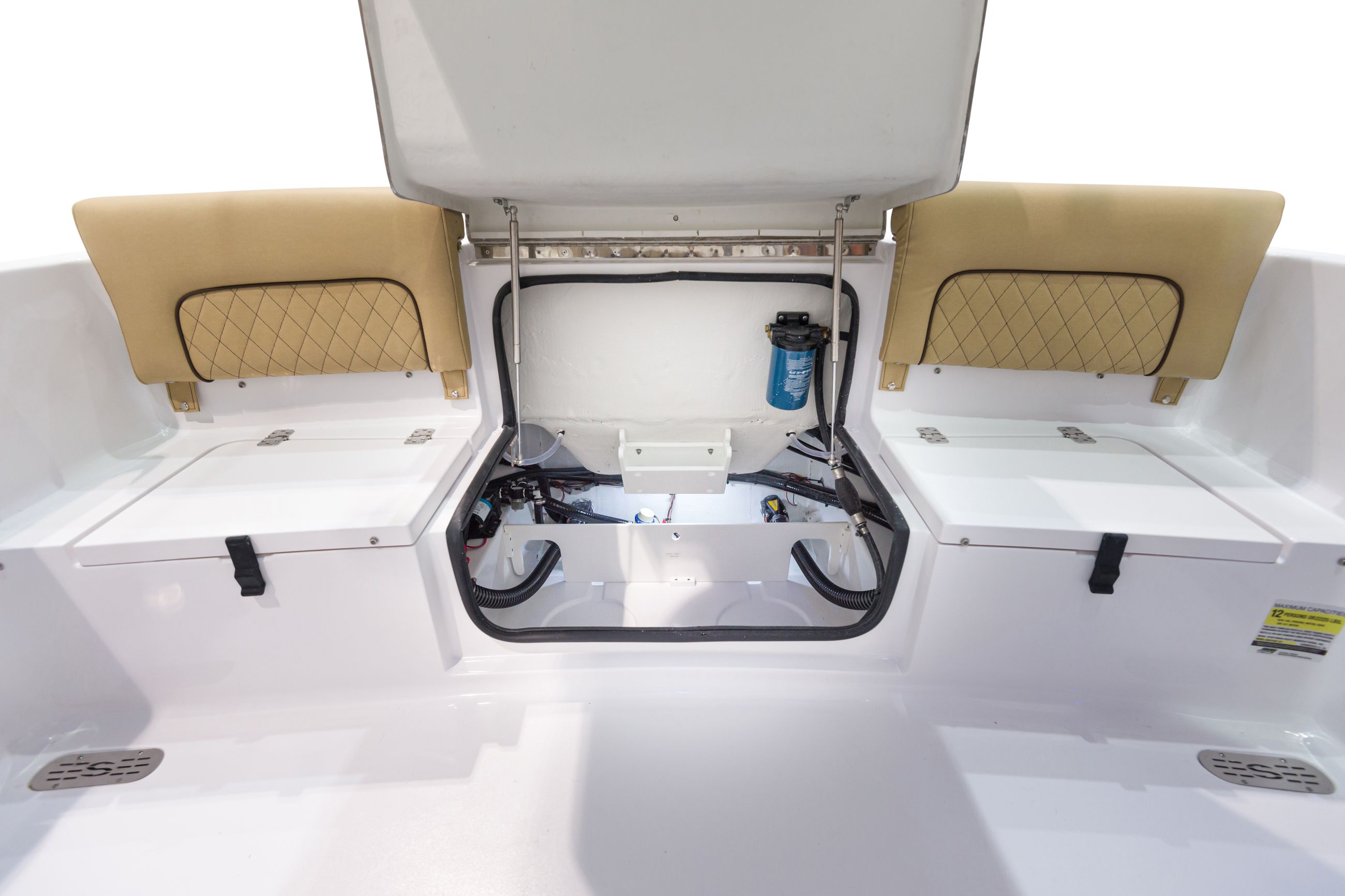 Rear Total Access Hatch
The rear Total Access Hatch gives you the ability to have large storage that's still incredibly easy to access. it's the perfect place for your life jackets, extra anchor, safety equipment, scuba gear and anything else you may need. When empty, it offers best-in-class access to your essential pumps and seacocks.