Sportsman's steadfast focus on high quality audio makes for a very rewarding partnership with JL Audio. This year, Sportsman's audio options include an Ultra-Premium level featuring JL Audio's most advanced marine audio technologies, like our premium M6 marine loudspeakers and revolutionary MVi amplifiers with DSP technology. To get the most from the technology, each Sportsman Ultra-Premium audio system is specifically designed and acoustically tuned for each boat model by our team of audio experts. The resulting dynamics and sound accuracy are jaw-dropping, clearly raising the bar for audio quality in a center-console boat.

Ora Freeman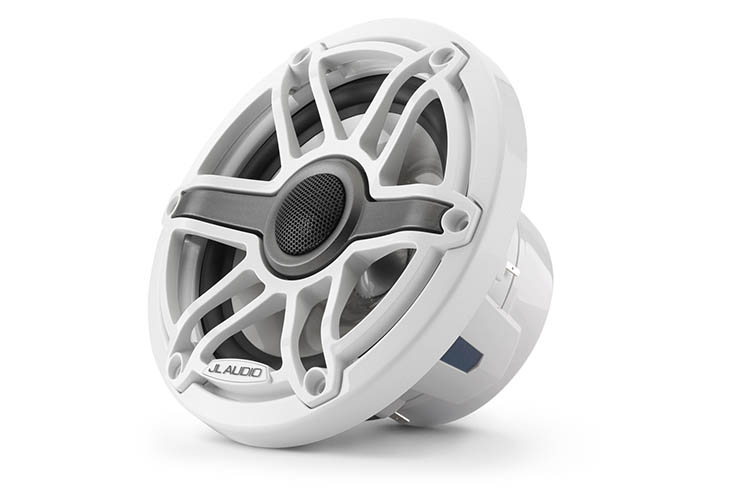 JL Audio Ultra-Premium M6 Upgrade
The JL Audio Ultra-Premium M6 upgrade features the all-new M6 marine loudspeakers, the benchmark for high-performance marine audio. The M6 speakers' low-distortion woofers and silk dome tweeters with tuned rear chambers spread audio energy evenly in every direction. This results in smooth, clean sound from a wide range of mounting locations. This package also adds the all-new MVi amplifiers with built-in DSP, powered by the MediaMaster MM100s-BE source unit.
Available as an upgrade on all models except Masters 227 & 207 and Tournament 234 & 214.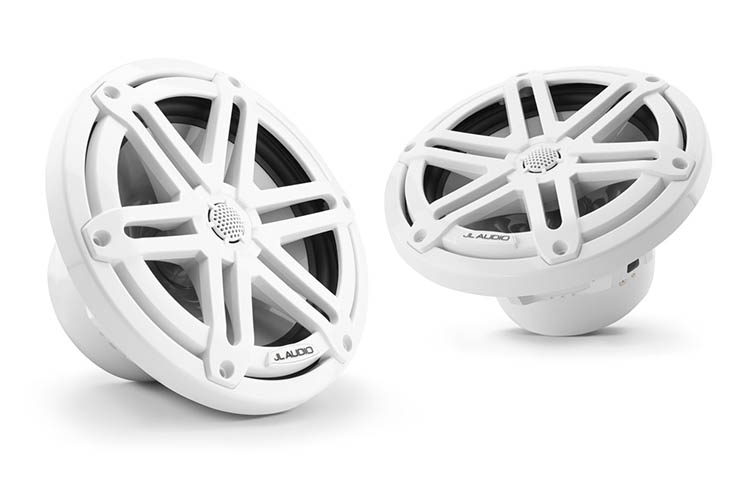 JL Audio M3-650X Gloss White Sport Grille Speakers
Utilizing true marine-grade construction, the M3-Series speakers are engineered to deliver high-performance sound. The M3-Series is optimized for infinite-baffle operation and employ JL Audio's long excursion woofer designs for solid mid-bass output and pure silk dome tweeters for smooth highs.
Standard on all models except Masters 227 & 207 and Tournament 234 & 214. Optional available in Masters 227 & 207 and Tournament 234 & 214.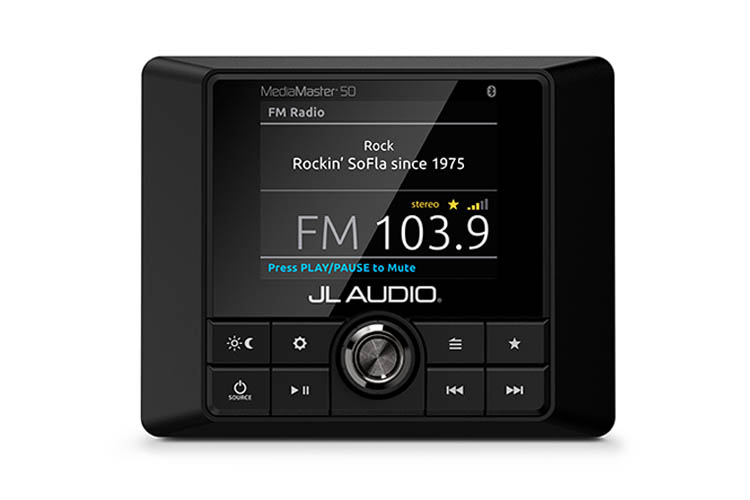 JL Audio MediaMaster® MM50 Premium Marine Stereo
The MediaMaster® MM50 source unit has smart features like Day/Night display themes and lighting, plus large user controls making it easy to use while in motion. The built-in BlueTooth antenna will keep playing your favorite music while the built-in amplification will deliver crisp high quality sound to your ears. A truly unique marine enclosure, completes this premium marine unit.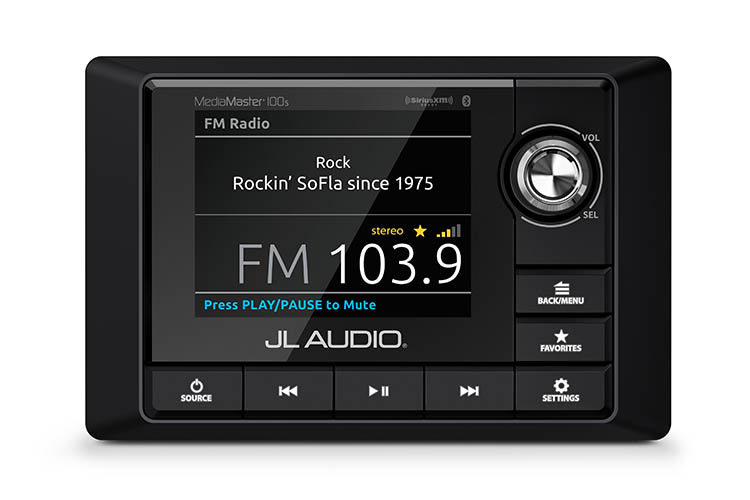 JL Audio MediaMaster® MediaMaster MM100s-BE Marine Stereo
Enjoy great audio wherever your adventures might take you, with the MediaMaster® 100s-BE, a Premium Source Unit designed to withstand anything Mother Nature can dish out. This full-featured source unit offers great audio performance and offers audiophile-quality circuitry to deliver crystal-clear signals to high-quality marine amplifiers, through eight preamp outputs. The 3.5-inch full-color LCD display, with separate Day/Night lighting themes delivers outstanding visibility, even in bright sunshine. When in motion, you will also appreciate the clean user interface with big text and large backlit controls.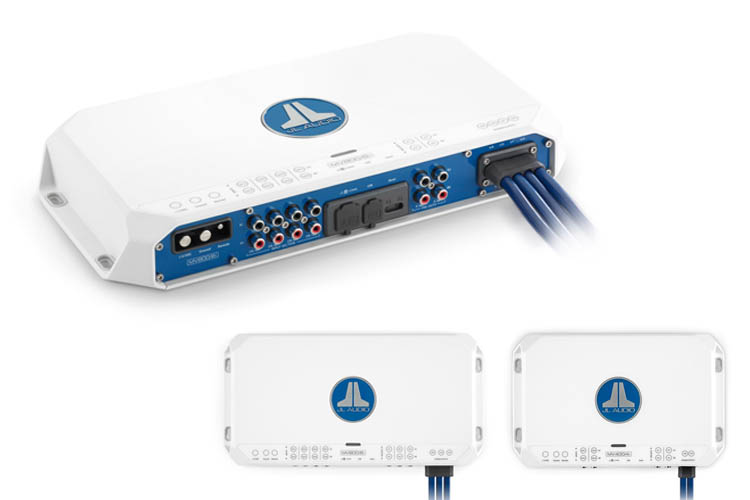 JL Audio MVi Amps
Meet the next generation of JL Audio Marine Amplifiers. Featuring advanced built-in Digital Signal Processing and JL Audio's unmatched marine amplifier performance. The MVi Amps have incredible tuning flexibility, all housed within a compact and beautiful chassis that is acoustically hand-tuned for each Sportsman Boat. These marine-grade amplifiers will provide years of entertainment on your Sportsman Boat while delivering unparalleled high-fidelity sound & battery consumption management.
Each MVi amplifier is programmed with a specific tuning that corresponds to the Sportsman Boat model where it is installed. This handcrafted tuning is an involved process that measures acoustic qualities, timing, material deflection, and speaker placement. Each boat has undergone hours of tuning by the team at JL Audio to optimize each individual speaker to achieve the highest fidelity of sound reproduction available in the marine industry, regardless of the location of the listener on the boat.
All and all, this package produces the absolute highest sound quality in marine audio.
Available as part of the Ultra-Premium M6 Upgrade on all models except Masters 227 & 207 and Tournament 234 & 214.
As part of the SportLink® package equipped on every Sportsman boat, all of the Gamin & JL Audio components receive 3 years of product warranty. This added value is exclusive to Sportsman Boats only.
"Just another reason to buy a Sportsman Boat."