Masters 267OE Bay Boat
The Masters 267OE is designed to maximize open cockpit space and open water capabilities. With various layout options available, it will be your ultimate fishing and cruising machine. Standard features include fiberglass hard-top, Garmin 12" GPS & VHF Radio, JL Audio sound system, 36-gallon bow fish box, 32-gallon rear in-deck fish box and 3 livewells. Available power ranges from 300HP to the all-new Yamaha XTO 425HP V8. Half Tower w/ Second Station is also available.
Masters 267OE Bay Boat
All models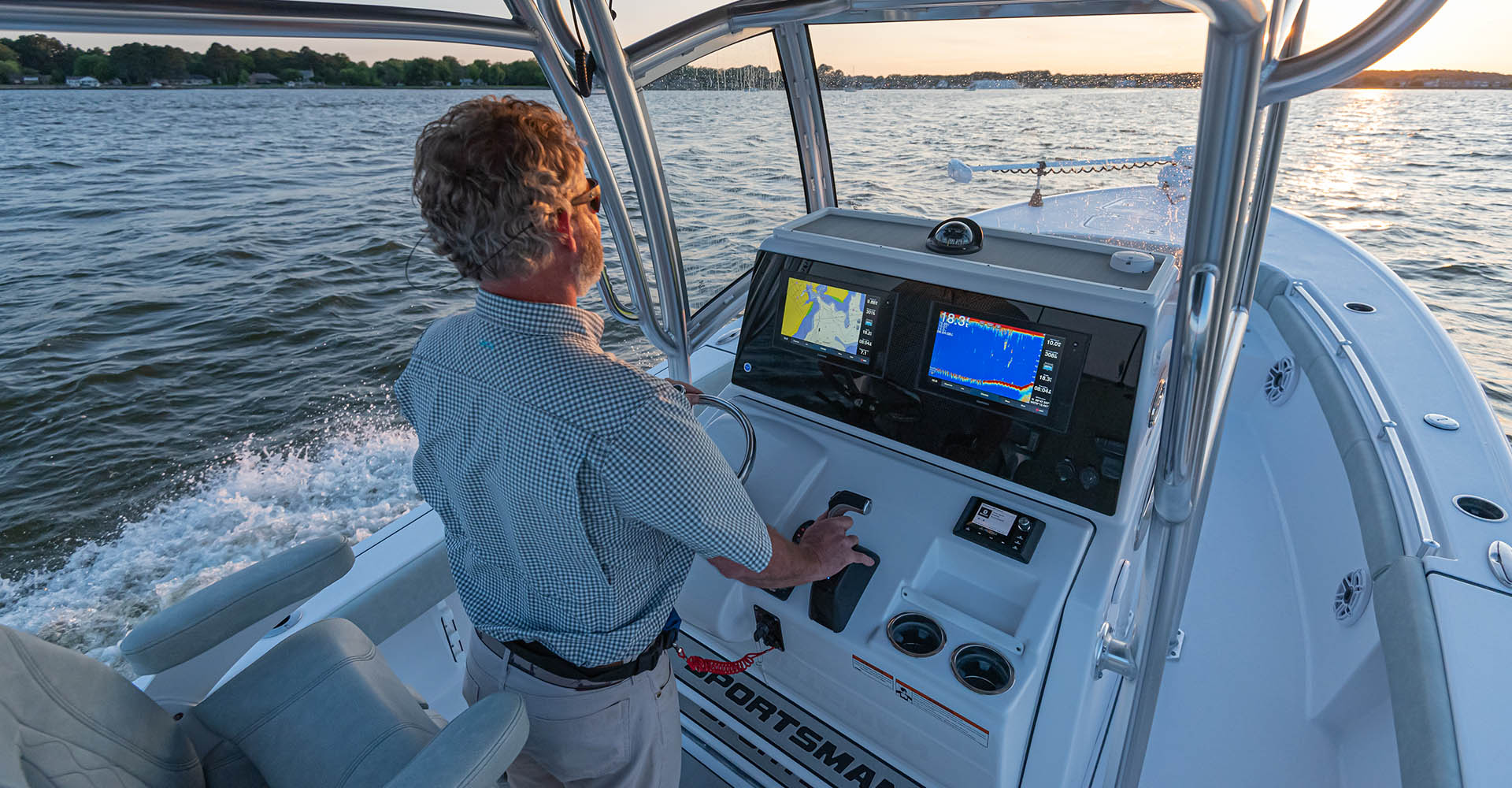 Masters 267OE Bay Boat
Sportlink
SportLink®
Electronics Integration System
Take control of your electronics with SportLink® Electronics Integration System, equipped standard on every Sportsman Boat. The Garmin & JL Audio powered electronics packages have been carefully designed around each model to meet and exceed your needs out on the water.
Click here to learn more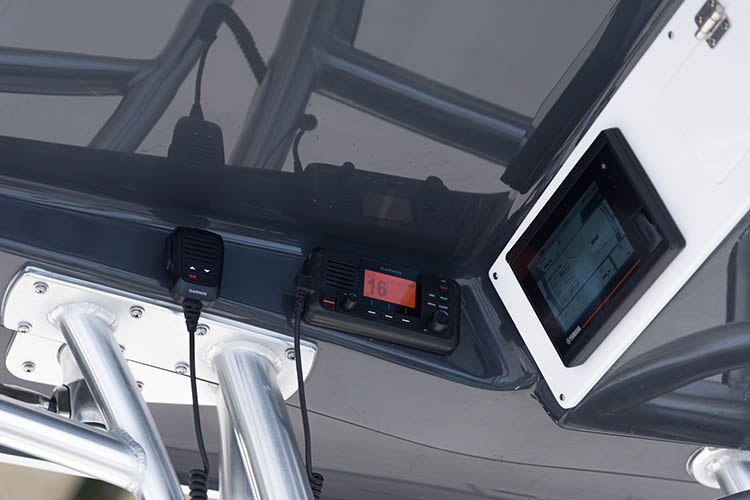 Standard
Garmin VHF 110 Radio w/ Antenna
Communication is critical on the water. With the VHF 110 radio, you can stay in contact with the shore and other boats in your area. So, no matter where you are or where you're headed, you'll maintain communication for a safer voyage. The radio has 25 watts of transmission power, all U.S., Canadian and international marine channels & 10 NOAA weather channels.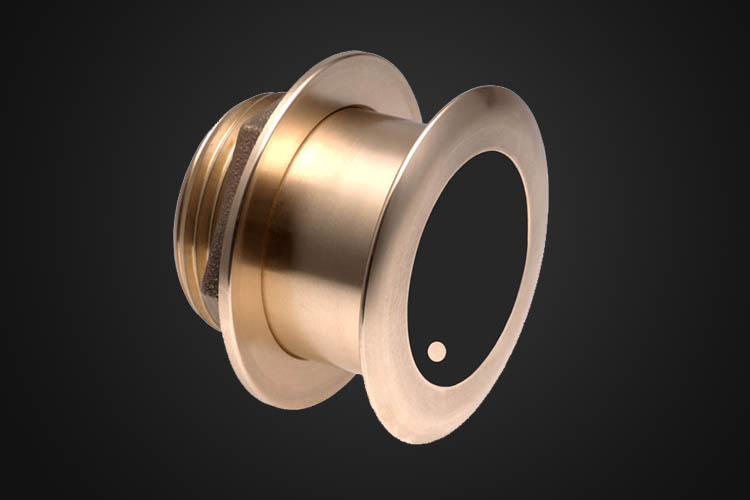 Standard
Airmar B60 Thru-Hull Transducer
A dual-frequency 600W Tilted Element™ transducer in a low-profile housings that compensate for the boat's hull deadrise. With a range of up to 1,200 ft @ 50 khz, performance is never compromised. It offers professional and recreational boaters advantages similar to using a fairing block but is installed nearly flush to the hull.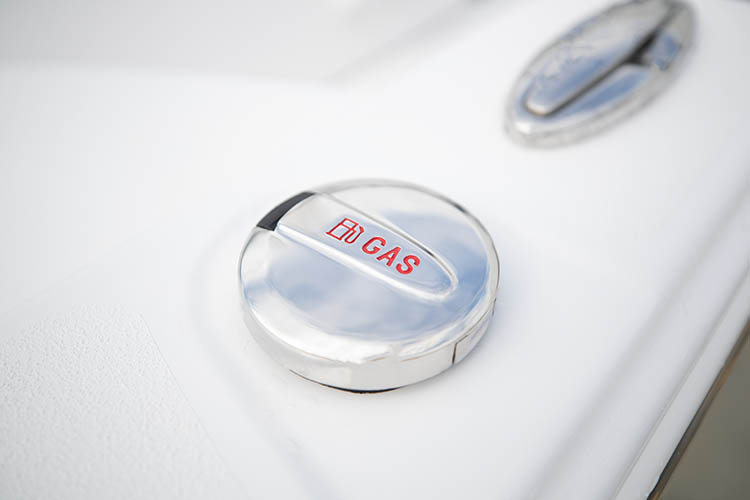 Standard
Fuel Level Sensor
Fully integrated into the SportLink system, this sensor reads the fuel tank level digitally and is able to relay this information to your Garmin screen. Using this information it is able to make accurate calculations on fuel range.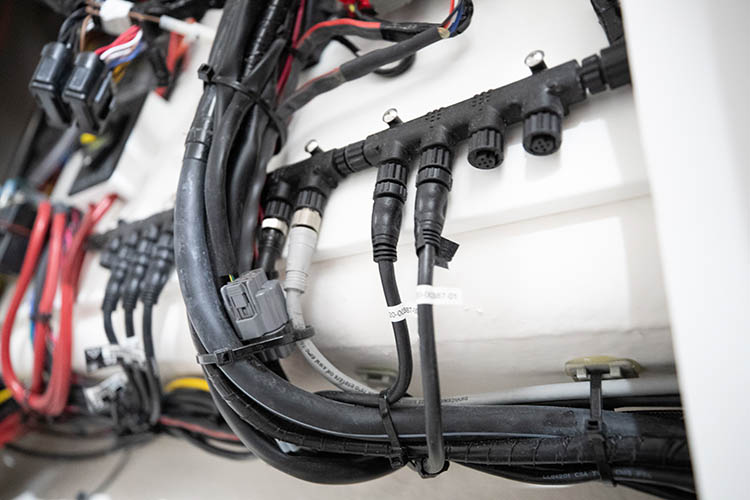 Standard
NMEA 2000 Backbone
Starting with a great foundation is essential. All SportLink® packages are connected using NMEA 2000 communications standard backbone to allow them to communicate with each other flawlessly. This communications standard system is highly extensible and with hundreds of NMEA 2000 compatible devices, you can expand and customize your electronics endlessly.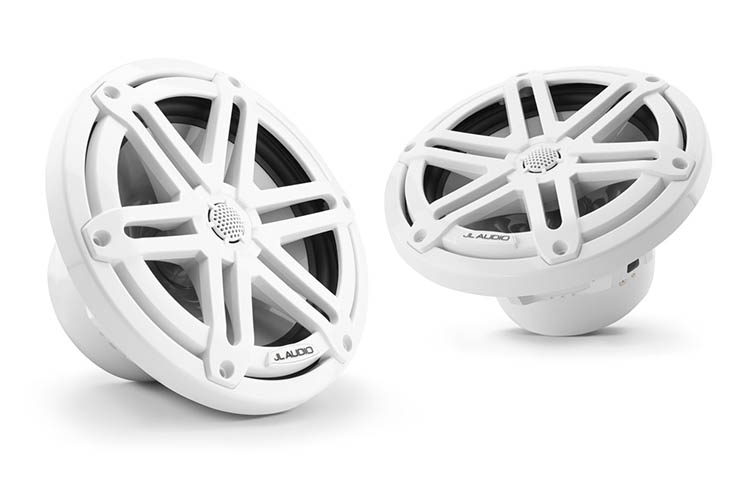 Standard
JL Audio M3-650X Gloss White Sport Grille Speakers
Utilizing true marine-grade construction, the M3-Series speakers are engineered to deliver high-performance sound. The M3-Series is optimized for infinite-baffle operation and employ JL Audio's long excursion woofer designs for solid mid-bass output and pure silk dome tweeters for smooth highs.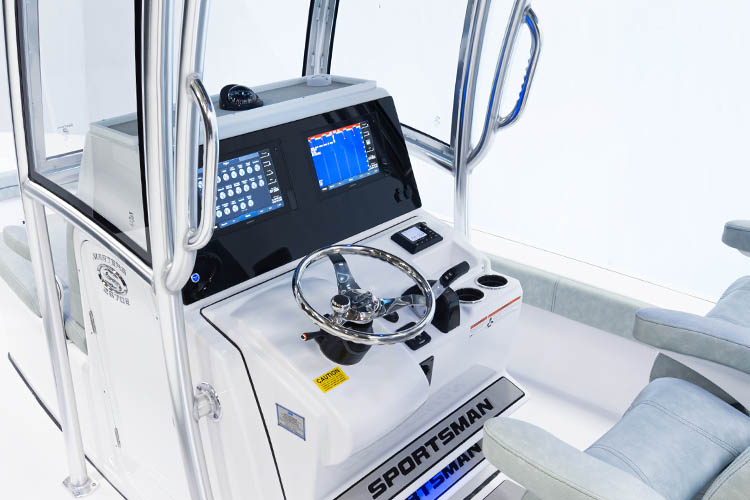 Second Garmin GPSMAP® 1242xsv Touch
Adding a second screen duplicates all of the functions from the first screen and adds display real estate. Instead of having to split a single screen, you are able to split functionality across two full size displays. Keep in mind that all of the information is shared with both screens, meaning you are able to set each one to display exactly what you need.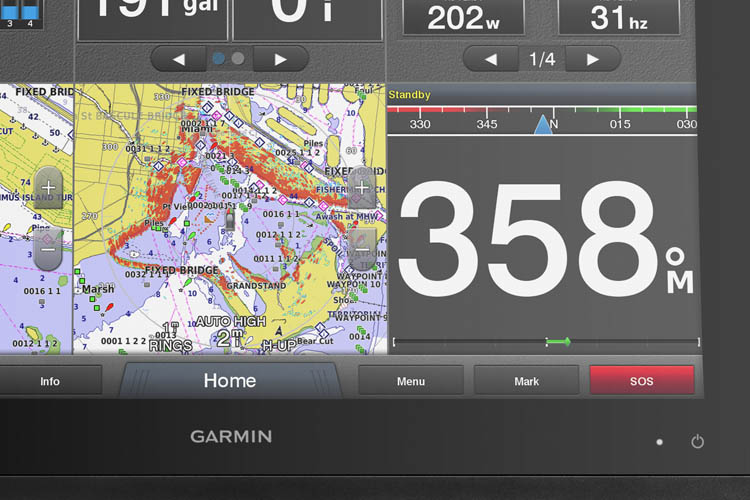 Garmin Reactor™ 40 Autopilot
Reactor 40 autopilot provides relief from manually holding the wheel to maintain course, especially when cruising at moderate to high speeds. Sit back at the helm and enjoy your time on the water as the solid-state 9-axis AHRS technology delivers a comfortable ride.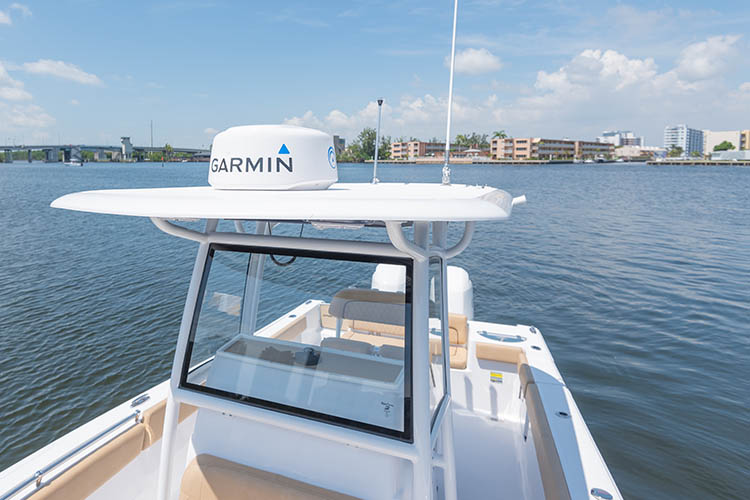 Garmin GMR™ Fantom 18 Radome
The 18-inch, 40 W solid-state Garmin GMR Fantom 18 dome radar features MotionScope technology, which uses the Doppler effect to detect and highlight moving targets to help you avoid potential collisions. Fully integrated with the Garmin chartplotter.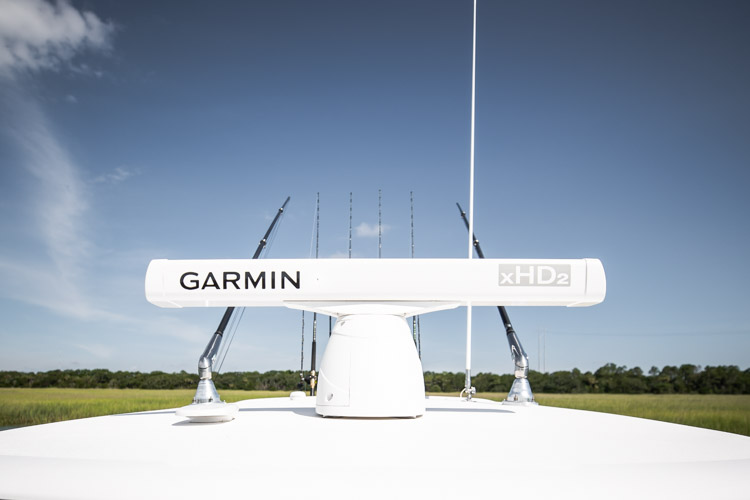 Garmin GMR™ 424 xHD2 Open Array
This radar provides advanced features, including beam sharpening for target separation control and increased target detection capabilities. A great addition to any SportLink® package.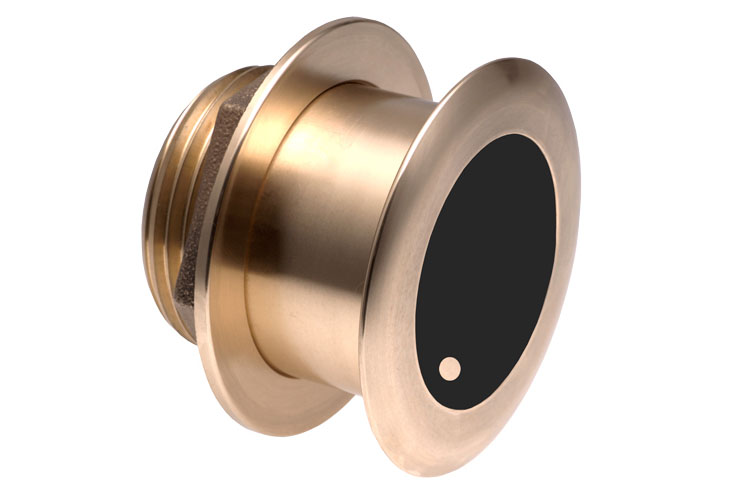 Airmar B175M CHIRP 1kW Transducer
With a range of up to 1500 ft, it is ideal for sportfishing. CHIRP technology delivers target resolution and depth penetration superior to traditional single-frequency sonar. This transducer is able to measure both depth and temperature in a single package, with a simple installation that requires just one connection to your Garmin multifunction display.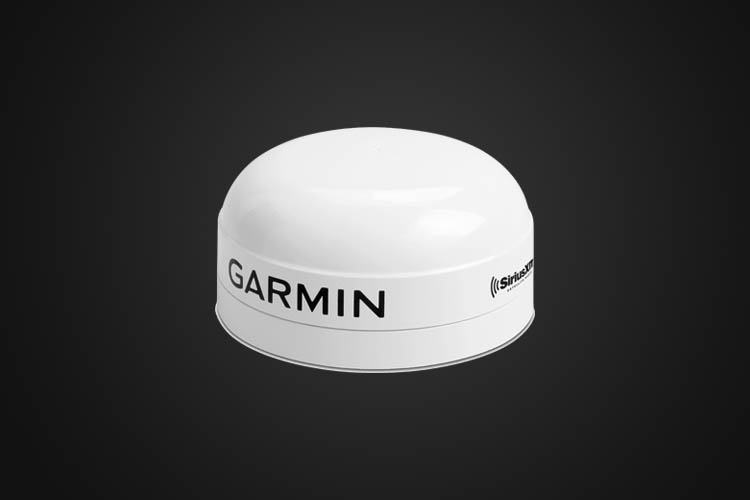 Garmin GXM™ 54 SiriusXM® Weather Antenna
The GXM 54 SiriusXM® weather antenna lets you enjoy added confidence and peace of mind on the water by always having access to the most current weather conditions and forecasts. The antenna adds highly detailed weather information directly to the screen including current weather information, NEXRAD, lightning, water temperatures, wind and wave current conditions and forecast data.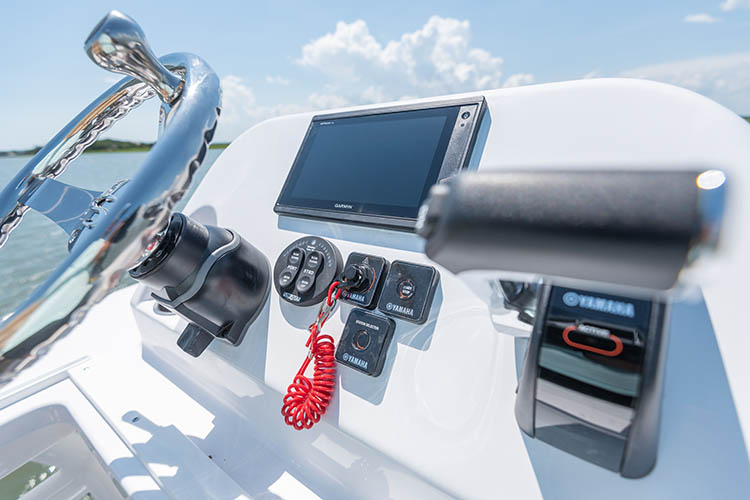 Garmin 942xs for Half Tower
When equipped with the Half Tower option, the package includes a Garmin GPSMAP® 942xs MFD 9" for the tower. This unit shares all of the same information as the main helm unit through the NMEA network making it a seamless transition. This option requires Second Station w/ Half Tower Option.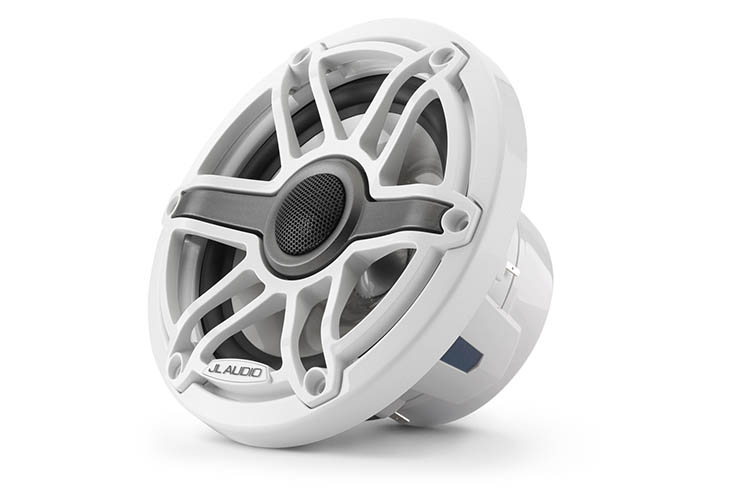 JL Audio Ultra-Premium M6 Upgrade
The JL Audio Ultra-Premium M6 upgrade features the all-new M6 marine loudspeakers, the benchmark for high-performance marine audio. The M6 speakers' low-distortion woofers and silk dome tweeters with tuned rear chambers spread audio energy evenly in every direction. This results in smooth, clean sound from a wide range of mounting locations. This package also adds the all-new MVi amplifiers with built-in DSP, powered by the MediaMaster MM100s-BE source unit.
The MVi amplifiers with built-in DSP have been acoustically hand-tuned by the team at JL Audio for each Sportsman model. This handcrafted tuning is an involved process that measures acoustic qualities, timing, material deflection, and speaker placement. The amplifiers are then programmed to optimize each individual speaker to achieve the highest fidelity of sound reproduction available in the marine industry, regardless of the location of the listener on the boat. This package produces the absolute highest sound quality in marine audio.
Learn more about JL Audio
Included in upgrade
MediaMaster® MM100s-BE Source Unit with Full-Color LCD Display
(6) JL Audio M6 6.5" Marine Coaxial Speakers
(2) JL Audio M6 8" Marine Subwoofer Driver
(2) JL Audio MV600/6i Class D Full-Range Amplifier with Integrated DSP, 600 W
All Grills are Gloss White Trim Ring & Gloss White Sport Grille
As part of the SportLink® package equipped on every Sportsman boat, all of the Gamin & JL Audio components receive 3 years of product warranty. This added value is exclusive to Sportsman Boats only.
"Just another reason to buy a Sportsman Boat."