Tournament 214 Bay Boat
The Tournament 214 is designed for those that feel at home navigating through shallow waters. The 214 has a 10 inch draft and all of the amenities you could ask for. Much like the spacious open layout offered by our Masters line, the Tournament is built around family comfort and functionality. Standard features include rear lockable total access hatch, rear bench seat, 3 livewells and large casting deck up front.
Tournament 214 Bay Boat
All models
Single Engine
T-Top Available
SportLink® Equipped
Shallow Draft
10-Year Hull Warranty
NMMA Certified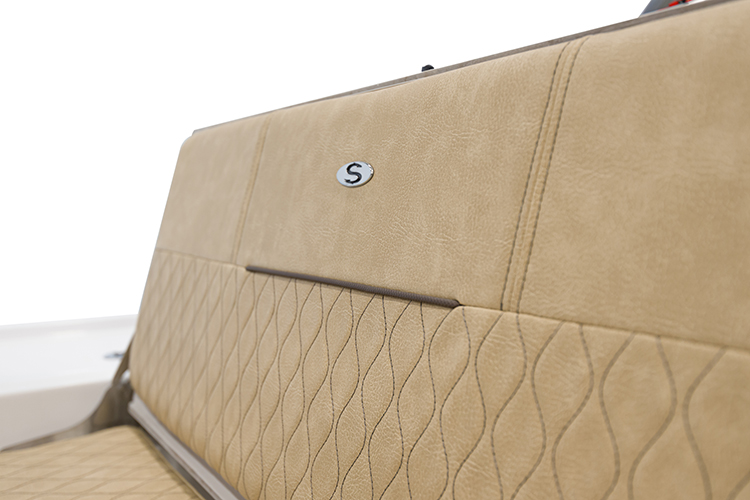 Premium SoftTouch Textured Vinyl
Our Premium SoftTouch Textured Marine Vinyl is coated in Nano-Block Technology™, a next generation nanotechnology coating designed to provide ease of cleaning, protection from mildew and tough UV protection against discoloration. This Nano-Block protection creates a tough layer against abrasions, grease, grime, oils and even gasoline.
This high performance marine vinyl fabric is designed to pass the test of time with a soft yet durable feel and Sportsman's exclusive textured look.
Offered in Canyon Tan and Platinum Gray.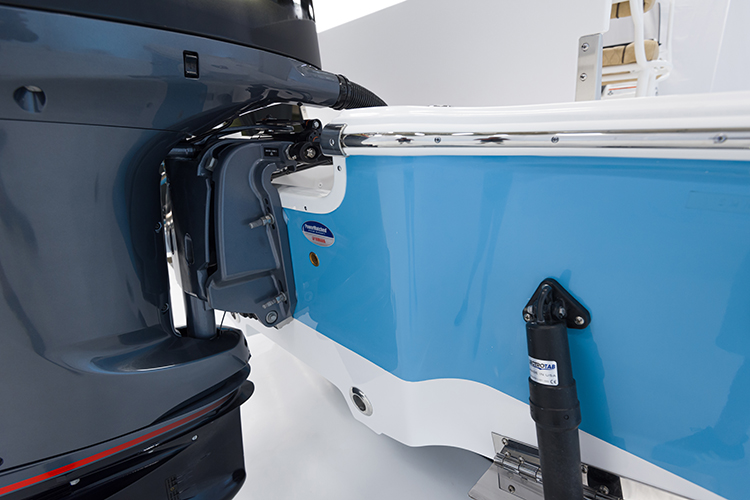 Enhanced Transom Angle
In the pursuit of the best shallow water performance, our Tournament series bay boats have an increased angle at the transom. This allows the engine to trim down a little bit further, minimizing bow lift during take off. This decreased bow lift decreases how much the engine can bury down into the bottom in extremely shallow conditions.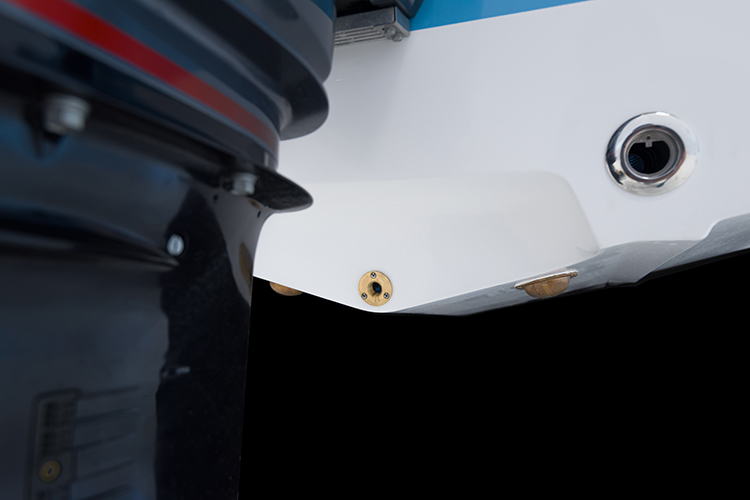 Performance Planning Hull w/ Pocket
This hull features a pocket at the transom that effectively moves the keel of the boat further forward. This design creates more separation between the lowest point of the hull and the engine's propeller. The added benefit is reduced prop wash and better prop bite when running at speed in shallow conditions.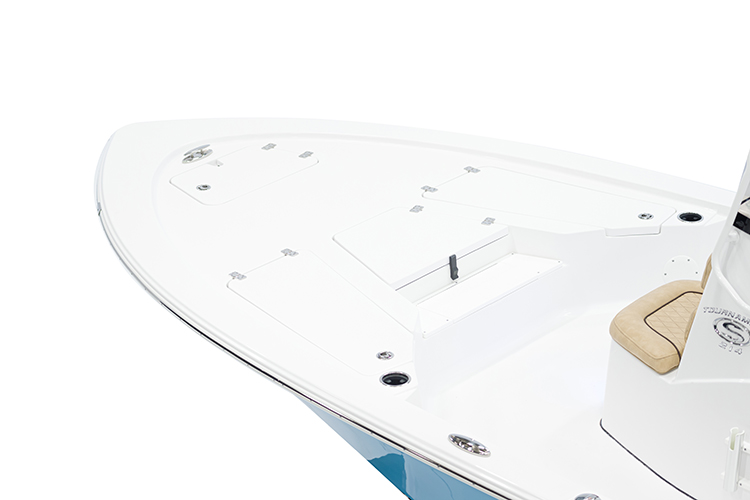 Bow Casting Deck
The bow features a large deck with all recessed hardware and lids for a spacious casting deck. Can also be equipped with cushions for the perfect sunpad area.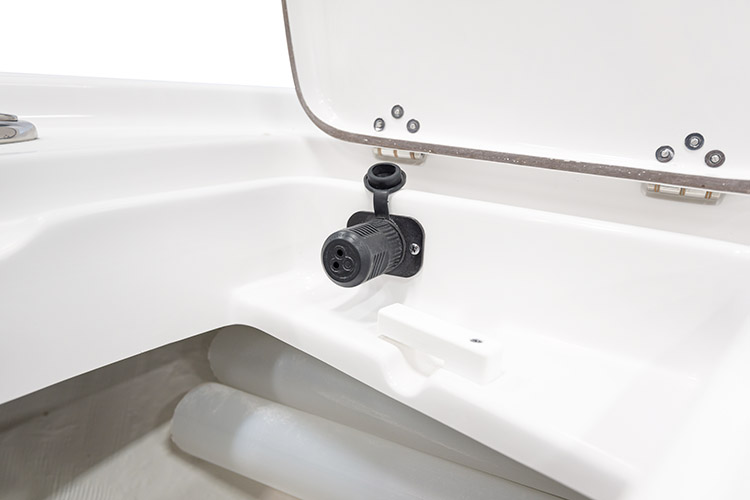 Trolling Motor Plug & Harness
For ease of installation, we have pre-wired this model to accept a trolling motor. At the bow, there's an electrical connection inside the anchor hatch conveniently located for the optimal bow mounted trolling motor location. This plug's harness runs into the console where the additional batteries and charger will get eventually installed.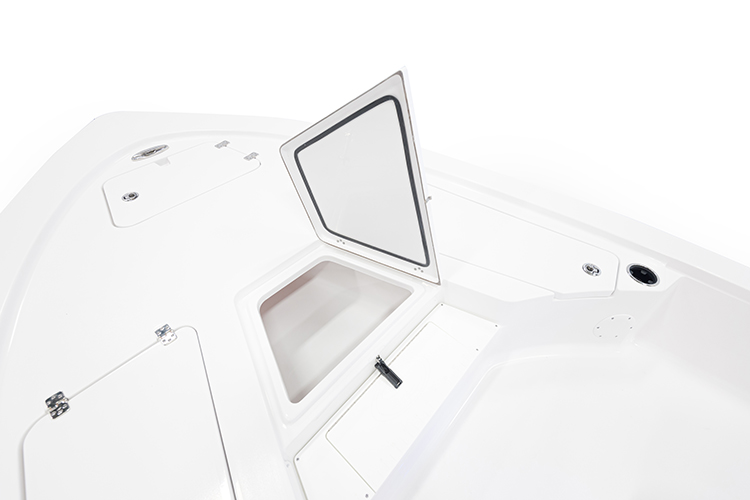 Large Bow Fish Box
The center piece for the bow is a large bow fish box. This large box will bring your big catch home or serve as your main cooler for the front of the boat when cruising.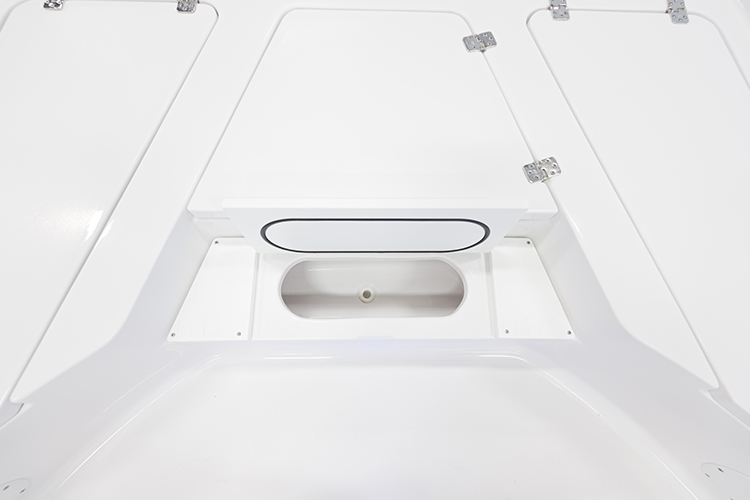 Step Storage Box
The step leading up to the bow doubles as a storage compartment. This is the perfect spot for extra small gear that you may need stowed away.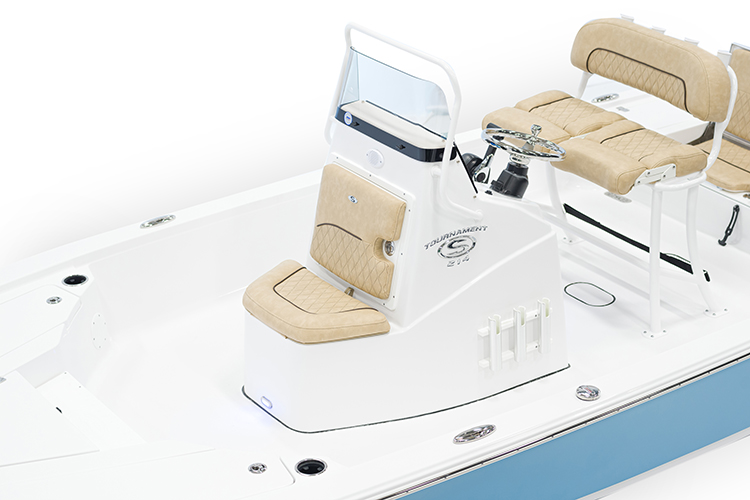 Console Front Seat
Comfortable console-front seat with backrest.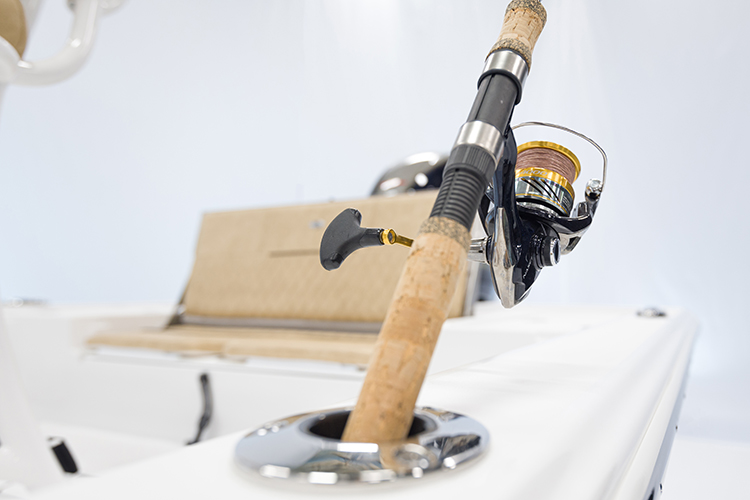 Flush Mount Gunwale Rod Holders
This boat includes 2 high-quality Gemlux rod holders flush mounted on the gunwale. Outside of the obvious use of holding fishing rods, you may add any number of available 3rd party accessories designed to be mounted in a rod holder.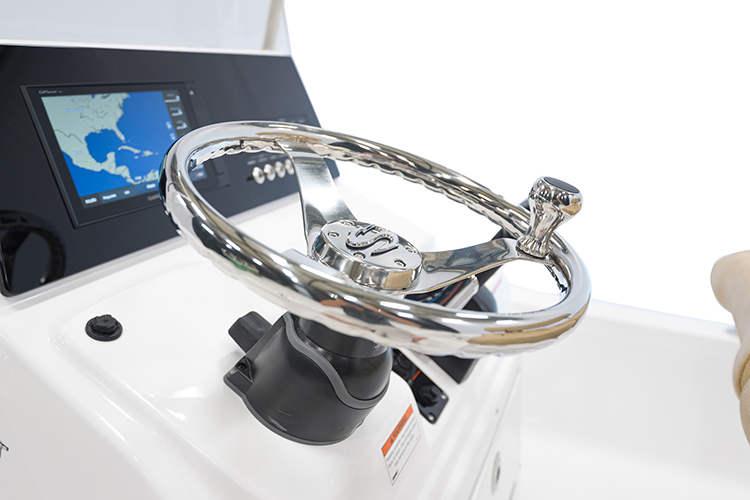 SeaStar Tilt Helm w/ SS Wheel
The SeaStar Helm offers over 40 degrees of tilt and locks into 5 different positions and is paired to a high quality stainless steel Sportsman-branded steering wheel with knob. The console layout has comfortable ergonomics for the perfect steering position whether standing up or sitting down.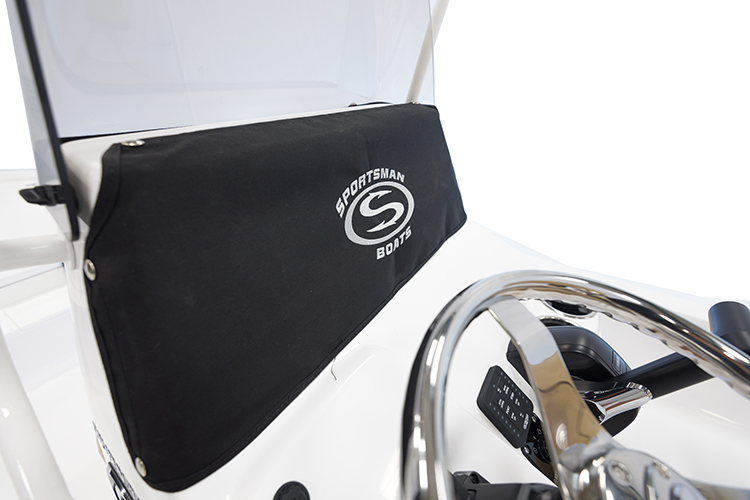 Dash Panel Cover
Protecting your electronics from the blaring sun is a breeze with the included dash panel cover. This custom made cover features the Sportsman logo embroidered and is made out of a tough outdoor fabric that will last for years.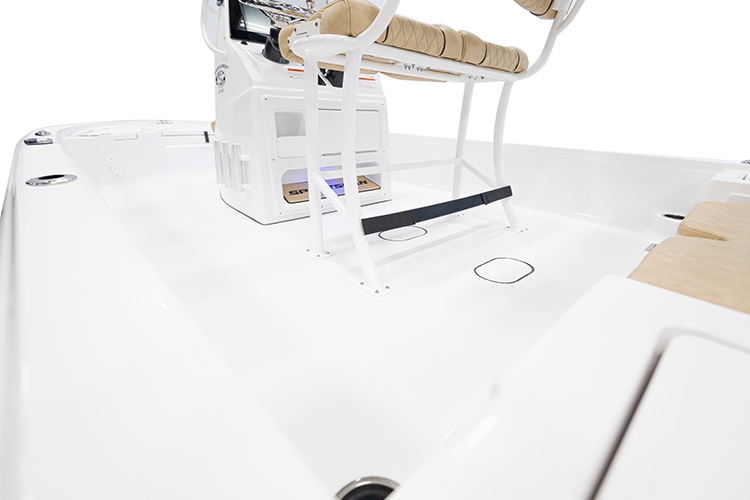 Under Leaning Post Space
The space under the leaning post allows you to fit a large cooler and strap it securely using the included velcro strap. For additional tackle storage, we offer the "Under Leaning Post Tackle Storage" option which adds additional plastic trays and a storage bin. The "Slide Out Cooler" includes a YETI® Tundra 65 Cooler.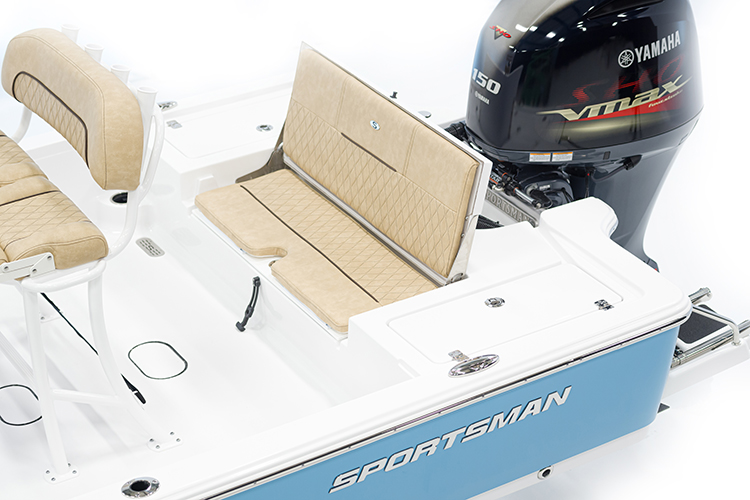 Rear Fold Up Bench Seat
Molded-in bench seating accommodate up to two adults comfortably. The inboard seating is safer for the little ones than traditional outboard jump seats and the bigger single center cushion, gives you superior access to the bilge.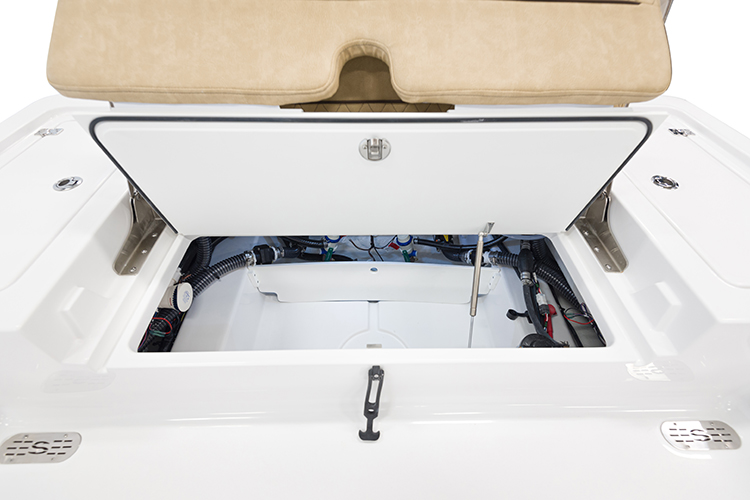 Rear Total Access Hatch
The rear Total Access Hatch gives you the ability to have large storage that's still incredibly easy to access. it's the perfect place for your life jackets, extra anchor, safety equipment, scuba gear and anything else you may need. When empty, it offers best-in-class access to your essential pumps and seacocks.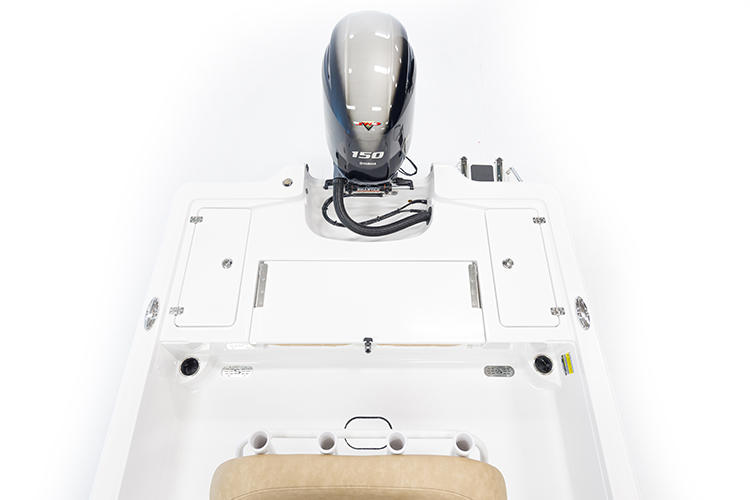 Rear Deck
Large rear deck area featuring all recessed hardware, cup holders and plenty of casting space.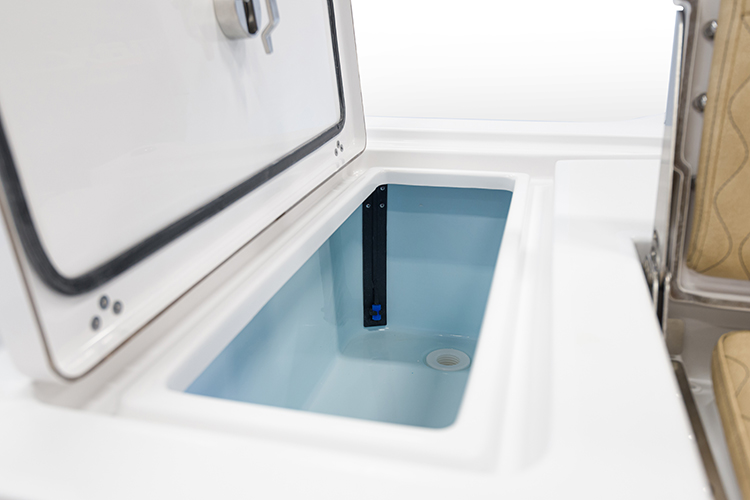 20-Gallon Rear Livewell w/ Pro-Air
Same size as the port side livewell, the starboard side additionally features a Pro-Air Bubbler System to ensure your livewell has an oxygen-rich source of air, on demand.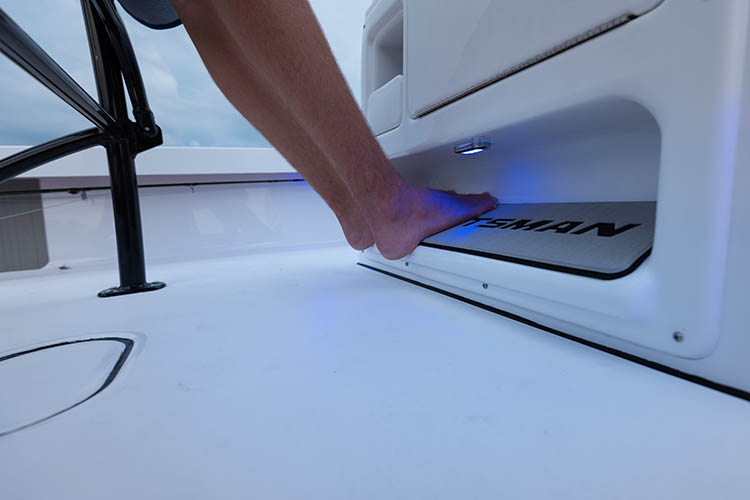 Interior LED Lighting Package
When the sun goes down, the cockpit comes to life. The included lighting package is as beautiful as it is functional, a blue glow covers every inch of the cockpit for safety and aesthetics.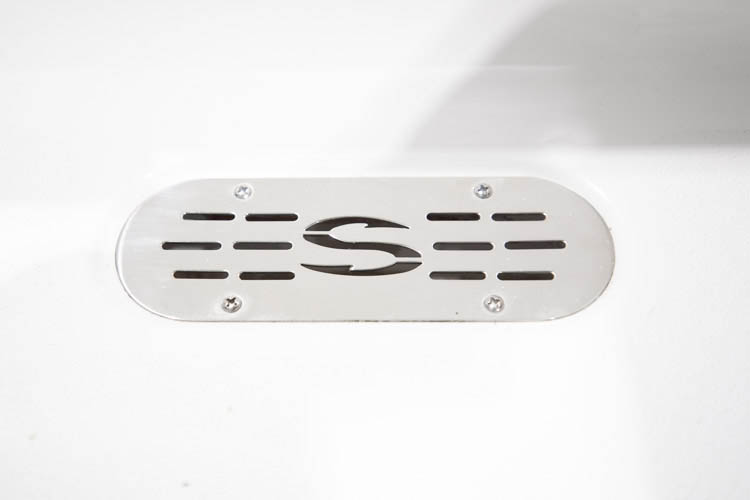 Self Bailing Cockpit
This important safety feature allows any water on the deck to drain overboard and not into the bilge area. Any water that seeps into the bilge, can only be pumped out by the bilge pump, which is slow at draining large amounts of water. All Sportsman Boats have a collector box drainage system that ties in all drains from the deck and redirects the water directly overboard without mechanical assistance. Grip Tex Yacht Style Non-Skid
This texture is applied to the deck and step areas for a uniform random non-skid coat. This type of non-skid is not patterned and is easy to repair should it ever get chipped or damaged.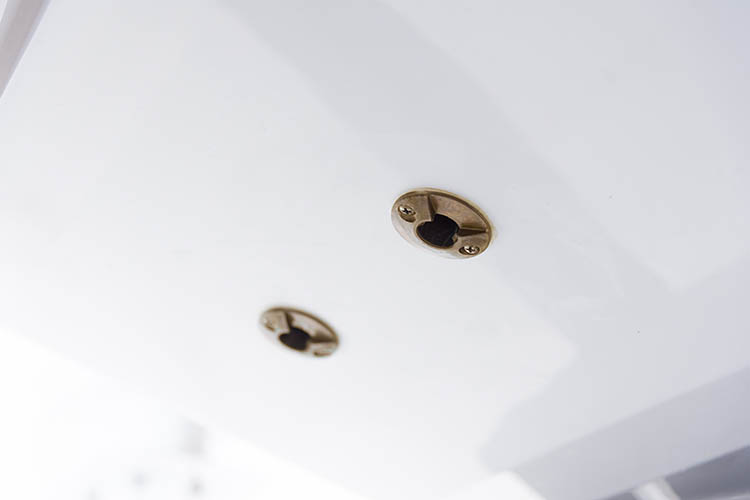 High Speed Livewell Pick Up
As the name suggests, high speed pick ups ensure that your livewell is receiving a consistent water supply even at high speeds. The scoop shape design directs water into the intake and reduce air locks at high speeds. Additionally, the strainer design on the scoop provides filtering of large debris.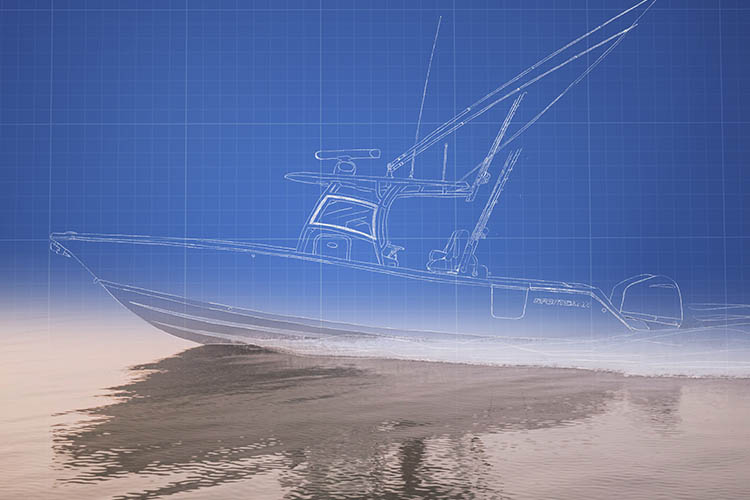 SportTech® Advanced Fabrication Process
Our SportTech® hulls feature a no wood, all fiberglass construction, meticulously engineered to withstand the test of time and built using advanced composite materials, resins and bonding agents. The hulls are crafted with vinyl ester resin for its ultimate weatherability and resistance to water intrusion, a 10-Year Limited Hull Warranty is standard on all Sportsman Boats.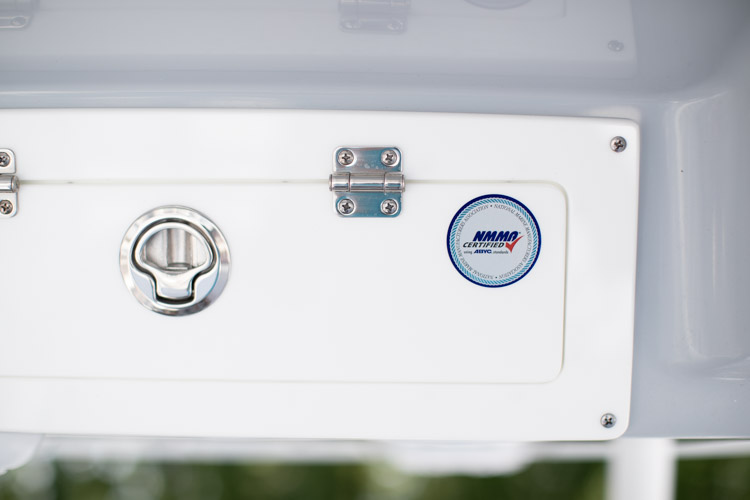 NMMA Certified
For a boat to be NMMA certified, it must follow all of the strict guidelines set by the NMMA for certification. Sportsman Boats diligently follows all of the manufacturing guidelines and is committed to only using certified parts and components in all models. Learn more about the NMMA Certification process.